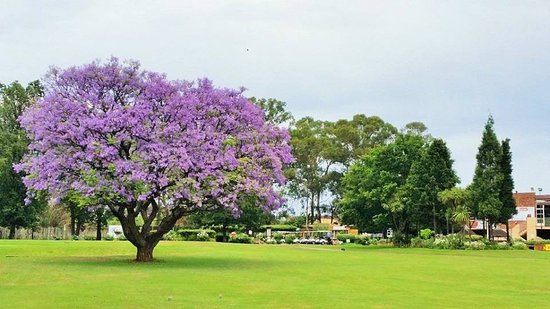 Kempton Park Golf Club
Designed in 1965 by Grimsdell & Kerr, Kempton Park Golf Course is characterised as a typical Parklands golf course with kikuyu fairway grass and a mixture of poa and bent grass on the greens. It is known to be an easy-playing and friendly course, with a vast array of animal and bird life, which is typified by our logo.
Also known as the club where Ernie Els learnt how to play golf, currently Kempton Park Golf Club has approximately 800 members, with an active ladies and junior section. In 2010 the junior team won every single junior trophy in Ekurhuleni. Our golfing coach is a qualified PGA Professional who has coached the game at various levels from beginner through to professional.